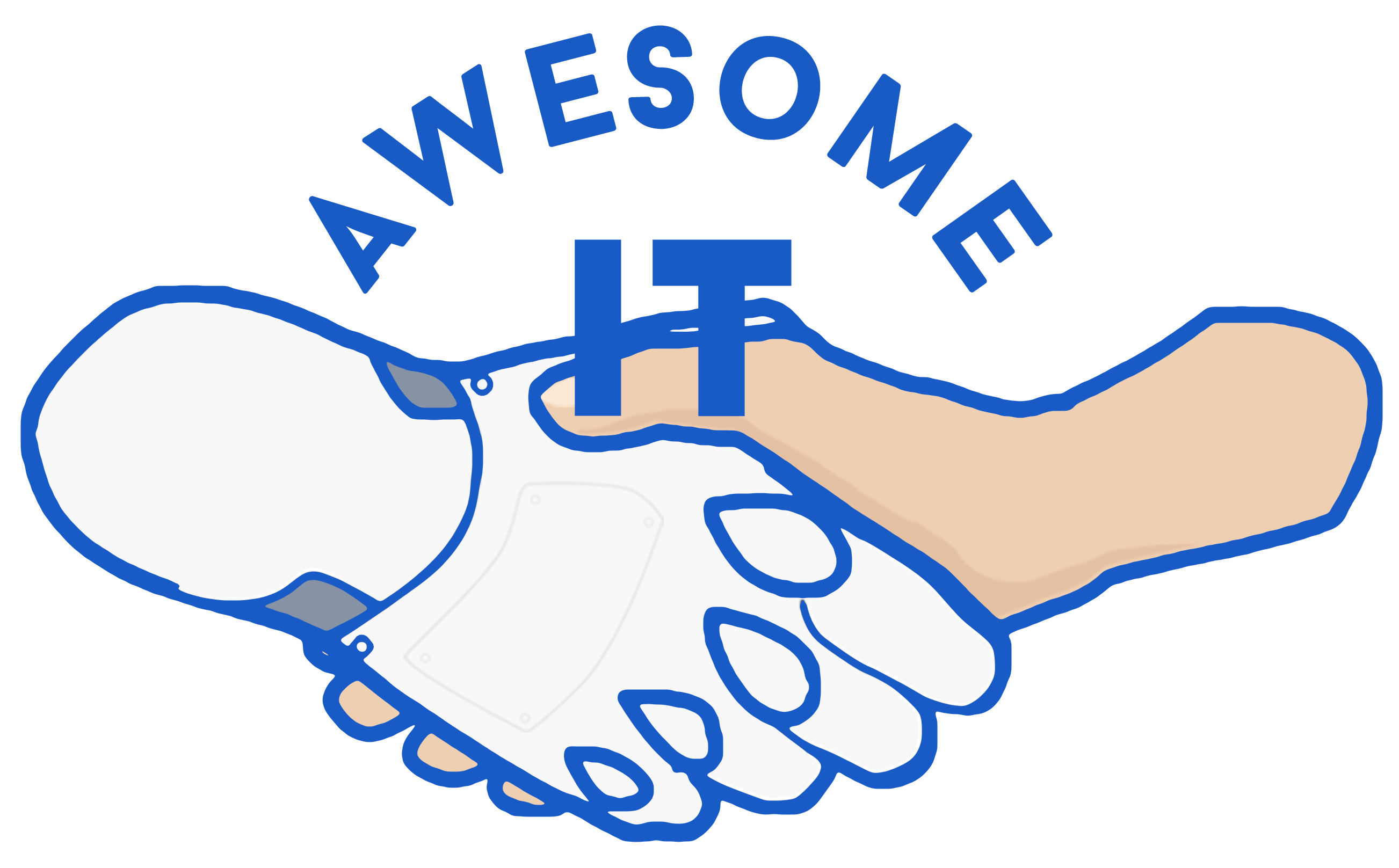 Awesome IT 2023
May 12th 2023
LAB42
On the 12th of May 2023, the eleventh edition of Awesome IT will be held. Join us for a day of informative and inspiring talks from experts in a wide range of IT-related fields.
Speakers 2023
---
Click on a name on the left for more information about a speaker
Rebecca Davidsson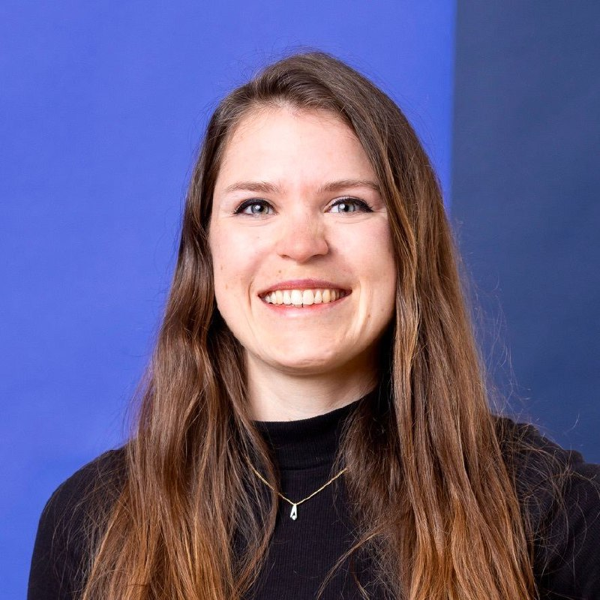 As a graduate of the master's in Computational Science at the UvA, I have gained extensive knowledge in the world of programming and web development. During my time at the university, I worked as a TA at the minor in programming and the master's in software engineering, among others. I really enjoyed this work and it gave me the opportunity to further develop my knowledge and skills in these fields. Currently, I have been working at Navara, a company specialized in software and AI consulting, for almost two years. In my daily work, I mainly deal with software development. My passion lies particularly with the frontend, where I focus on user interface design and development.
Talk: Accessible front-ends
Did you know that a law is coming in 2025 that may require front-end developers and designers in particular to change the way they work? In addition to the obligation of digital accessibility for government agencies, (smaller) companies will also fall under the European Accessibility Act. This means that it will become increasingly important to consider this when developing products. Digital accessibility is important because it ensures that everyone, regardless of their physical or technological limitations, has access to digital information and services. This means that websites, mobile apps and software must be designed and built to be accessible to users with visual, hearing, motor or cognitive impairments. It is much more than adding an alt tag to an image. But what then all...? In this session I will take you into the world of digital accessibility with practical tips and tools you can use right away!
---
Till Miltzow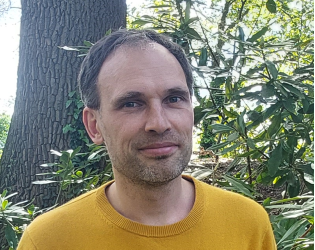 Till Miltzow is an assistant professor at Utrecht University, specializing in the emerging research area of the existential theory of the reals. With a track record of prestigious grants, including the rare Veni and Vidi awards, Till has collaborated with prolific researchers during his time in Germany, Hungary, and Belgium. His international experiences have helped him maintain an open-minded approach to research, allowing him to explore unconventional connections in computer science. Till's unique insights and expertise make him an engaging speaker, offering valuable perspectives that are both intriguing and accessible to a diverse audience.
Talk: Exploring Uncharted Connections: A Journey Through Diverse Research Topics
In academia, researchers often focus on well-defined problems within their respective fields. However, by venturing beyond conventional boundaries and exploring connections between seemingly unrelated topics, we may uncover valuable insights that could lead to innovative solutions and fresh perspectives.
In this talk, I will present my exploratory findings on the unexpected connection between the difficulty levels of training neural networks, packing objects into a container, and solving polynomial equations. While this research is still in its early stages, it suggests that similar methods could potentially be applied to these diverse problems, opening the door for further inquiry and interdisciplinary collaboration.
Additionally, I will discuss the Dutch housing market as a case study in asking fundamental questions. By examining the deeper issue of unfair housing distribution beneath the well-known shortage of houses, we can gain a better understanding of the underlying challenges and encourage further research in this area.
Through these examples, I will highlight the importance of daring to ask basic questions and exploring uncharted connections in research. Although this approach may not always provide definitive answers, it can ignite curiosity and pave the way for innovative discoveries. Join me as we embark on a journey through diverse research topics and embrace the unknown in pursuit of expanding human knowledge.
---
Domain: Theoretical Computer Science
Joren Brunekreef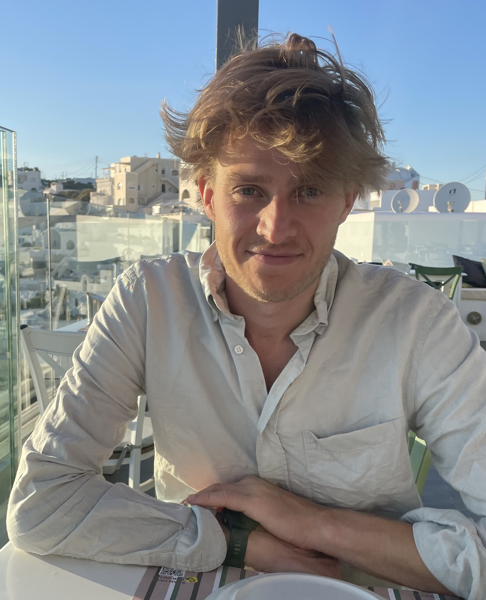 Joren Brunekreef is a postdoctoral researcher at the Netherlands Cancer Institute, where he is part of the AI for Oncology group. Formerly a PhD student in theoretical physics at Radboud University, he has shifted his focus to artificial intelligence. Joren's current research centers on the methodological aspects of deep learning, particularly examining how to quantify uncertainties arising in predictions made by deep neural networks.
Talk: Modeling an Uncertain World: Taming Pseudo-Probabilities and Overconfidence in Deep Learning for Reliable AI
While modern neural networks have proven to be powerful tools for a wide range of tasks, they are infamous for being "confidently wrong" in certain cases. This misalignment between confidence and accuracy can pose risks when incorporating deep learning techniques into workflows where prediction confidence is critically important, such as medical diagnosis or AI-assisted driving. In recent years, there has been a growing interest in uncertainty quantification for (deep) machine learning, which seeks to address this issue. I will discuss the different types of uncertainties that one encounters when modeling the world around us, and how these can (or cannot) be taken into account. This discussion will be supported by several thought-provoking experiments that illustrate the fundamental challenges involved. Lastly, I will provide a brief overview of the Conformal Prediction framework, which can be used to recalibrate the (over)confidence of machine learning algorithms.
---
Domain: Statistical machine learning/AI Safety
Christiaan Esmeijer and Erik-Jan van der Linden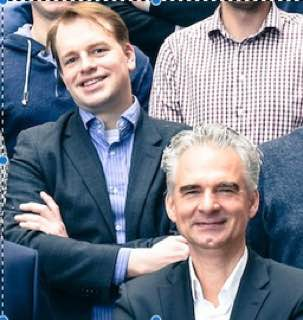 Christiaan Esmeijer and Erik-Jan van der Linden were part of the founding team of ProcessGold, a European process mining company, which started in 2014, and was acquired by global RPA/AI-company UiPath in 2019. Christiaan Esmeijer has been active for over two decades in various IT-companies, such as Pallas Athena and Lexmark, working with novel IT-technologies. Currently, he is Vice President Worldwide Growth Products - Solution Engineering at UiPath. Dr. Erik-Jan van der Linden worked in both university and industry for forty years. He founded data visualization company MagnaView in 2003. Currently, Erik-Jan is Entrepreneur- in-Residence at Eindhoven University of Technology and active investor in AI-companies Aristotle Technologies and Awaves.DJ. Both Christiaan and Erik-Jan frequently lecture for student audiences and work with student teams.
Talk: Awesome Technologies for Improving Business Processes
A broad range of technologies has emerged in the past two decades for improving the business processes of organizations. We set out this landscape and discuss process mining, task mining, communication mining, including the role AI plays for these technologies, as well as robotic process automation (RPA). Process mining has a central position. Process mining is data analytics technology which automatically derives process models from data, using a range of algorithms. These models are then made available for interaction to users in extensive user interfaces. Process mining is a truly Dutch invention, grounded in strong research by Wil van der Aalst and his associates (Eindhoven; Aachen). It has a broad range of applications, for which Process Mining has become internationally recognized. We discuss computer science aspects of process mining, such as data and algorithmics, and we also look at implementation, business value and actual use.
---
Mara Fennema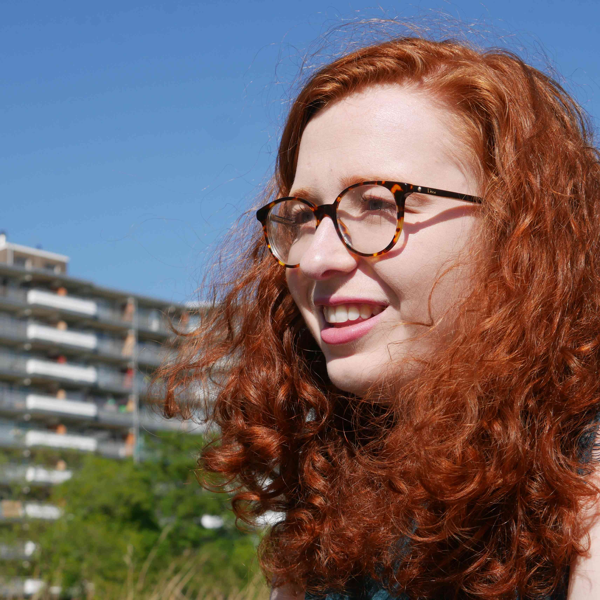 Mara Fennema is a Research Assistant at Utrecht University. After her Bachelor's in AI at the UvA, she recently finished her Master's programme in AI at the UU. Most of the projects she did, including a publication at ICON 2021 and her Master's thesis on the relationship between language use and therapy outcome, focus on NLP. Now, she is doing follow-up research on her Master's thesis in collaboration with the linguistics faculty at the UU and the Wilhelmina Kinderziekenhuis in Utrecht.
Talk: Predicting Disease Risk & Therapy Outcome
In the healthcare sector, it is known that specific treatments work better for some patients than others. It does not matter which disease, whether the cause is physical or mental, trying different treatment methods before one works happens quite often. It is difficult to predict whether the treatment will be effective before it starts. The effects can be visible quite quickly when the treatment simply requires taking medicine, and switching to another drug, when necessary, can be done just as fast. However, Cognitive Behavioural Therapy will not be effective immediately, as it takes a few weeks to months for the patient to change their thoughts and behavioural patterns. By using NLP techniques, linguistic features in the patient's language use during their therapy and machine learning models, the outcomes of these treatments might be predicted earlier. In this talk, we are going to discuss some ways these predictions can be made.
---
Domain: NLP in a Medical Setting
Ulle Endriss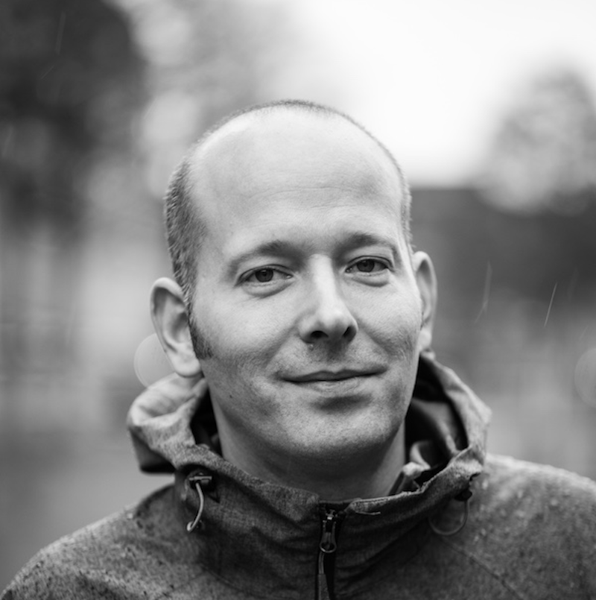 Ulle Endriss is Professor of AI and Collective Decision Making at the University of Amsterdam, where he is based at the interdisciplinary Institute for Logic, Language and Computation (ILLC). Much of his research is concerned with the application of ideas originating in computer science to problems arising in economics and politics.
Talk: Algorithms for Democracy
In situations where we, as members of the society we live in, have to take a decision that affects all of us, we often make use of what you might call a "democratic mechanism". Examples include the rules we follow when we run national elections, or the way in which we decide what to spend public money on. At the end of the day, all of these mechanisms are algorithms, with an input, an output, and some computation taking place along the way. So we can, and arguably should, study these democratic mechanisms as algorithms, making full use of the great toolbox of computer science. For example, we might ask: Is our algorithm efficient? Is it correct? Is it well-defined on every possible input? In this lecture, we are going to see several examples for how this perspective can help us make better decisions.
---
Riemer van Rozen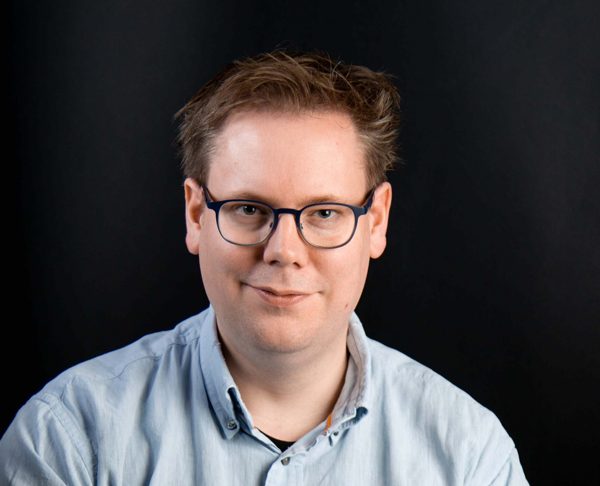 Riemer van Rozen is a researcher at Centrum Wiskunde & Informatica (CWI) and an experienced lecturer of software engineering and game development. Since 2011 he has collaborated with industry in applied research projects on languages and tools that accelerate software development and improve the software quality. His research focuses on generic solutions for domain-specific languages and live programming environments in general, and automated game design in particular.
Talk: Live Programming makes code come alive
The world depends on programmers to maintain massive amounts of software that supports our day-to-day activities. However, programming is difficult and time consuming because interacting with programming languages is complex. Programmers have a hard time finding out how making changes to the code introduces intended behaviors, resolves bugs and affects the overall code quality.
Riemer van Rozen investigates how programming languages can be created that speed up and simplify programming. In this talk, he discusses how Live Programming can help bring code to life with immediate and continuous feedback. As an illustrative example, he will demonstrate Vie: a Tiny Live Game Engine that supports game designers in simultaneously prototyping and playtesting a game's mechanics.
---
Domain: Software engineering
Rene Bruinink & Yneke van Iersel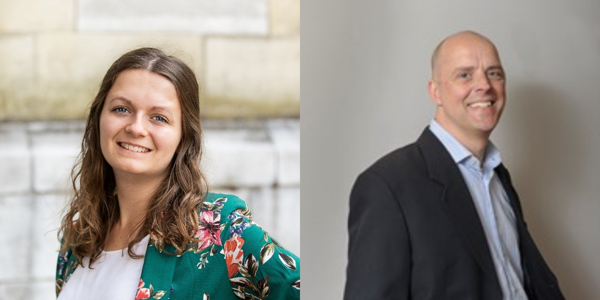 Rene Bruinink studied Human Geography at Utrecht University where he obtained a Master in Geographic Information Systems (GIS). He started his professional career as a Crime Analyst for the Dutch Police and as a GIS software developer at NATO's Consultation Command & Control Agency at The Hague where he was involved in prototyping software solutions for the AWACS Division. He currently is employed at LOCATIQS Group, acting as HR Manager for group members Geodan and GOconnectIT, both leading Geo-IT companies in The Netherlands.
Yneke van Iersel studied the bachelor Environmental Sciences and the master Urban Environmental Management with a specialization in Geo-Information Science at the Wageningen University. This study enabled her to analyze (geographical) data aiming to tackle environmental problems in a data driven way. She conducted her internship at Geodan with a focus on how digital twins of the physical living environment could increase citizen engagement during energy transition projects in Rotterdam. After finalizing the internship and her master study, she started at the Research team of the LOCATIQS Group.
Talk: Making the world a better place using Location Intelligence
By now, we are all familiar with the concepts and use of (Big) Data Science and AI and thelike. Yet the power of Location Intelligence, or LI in short, sometimes seems to be less well known in IT. The fundamentals of GIS and Geo-IT have been available for decades and they have been increasingly used throughout society. In this lecture Rene and Yneke will explain the powerful concepts of LI and showcase its unique problem solving capabilities. In the lecture the colleagues will demonstrate how LI-based software solutions can help address the challenges that we face in society today. This is largely done by lively demonstrations.
Note: the lecture will be in Dutch
---
Ankita Sharma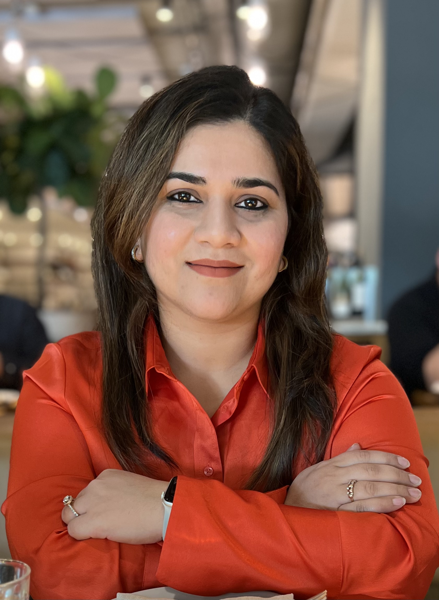 Ankita Sharma is a Senior Engineering Manager at Booking.com with over 12 years of industry experience in leading organizations towards building customer-centric, innovative and resilient products by fostering an environment where teams thrive. She is an advocate of authentic leadership and she strongly believes in people being the strength of any organization.
Talk: Where "Fin" meets "Tech": Exploring How Payments Are Handled at Booking.com
Ankita is currently leading the engineering team that is responsible for partner payments and experience in the Fintech business unit at Booking.com. Her talk will focus on demystifying the world of Fintech by exploring how payments are handled at Booking.com
---
Domain: FinTech at Booking.com
Program
---
Click or tap on a talk for more information.
L1.01

L1.02

L1.04

Hal

09:30

Plenary Welcome

09:30 - 10:15

09:45
10:00
10:15

Riemer van Rozen

10:15 - 11:15

Live Programming makes code come alive

Ulle Endriss

10:15 - 11:15

Algorithms for Democracy

10:30
10:45
11:00
11:15
11:30
11:45

Rene Bruinink & Yneke van Iersel

11:45 - 12:45

Making the world a better place using Location Intelligence

Mara Fennema

11:45 - 12:45

Predicting Disease Risk & Therapy Outcome

Speeddates

11:45 - 12:45

With companies & PhD'ers

12:00
12:15
12:30
12:45

Lunch

12:45 - 13:45

13:00
13:15
13:30
13:45

Joren Brunekreef

13:45 - 14:45

Modeling an Uncertain World: Taming Pseudo-Probabilities and Overconfidence in Deep Learning for Reliable AI

Rebecca Davidsson

13:45 - 14:45

Accessible front-ends

Till Miltzow

13:45 - 14:45

Exploring Uncharted Connections: A Journey Through Diverse Research Topics

14:00
14:15
14:30
14:45
15:00
15:15

Christiaan Esmeijer and Erik-Jan van der Linden

15:15 - 16:15

Awesome Technologies for Improving Business Processes

Ankita Sharma

15:15 - 16:15

Where "Fin" meets "Tech": Exploring How Payments Are Handled at Booking.com

15:30
15:45
16:00
16:15

Plenary Closing

16:15 - 16:30

16:30

Drinks

16:30 - 17:30

16:45