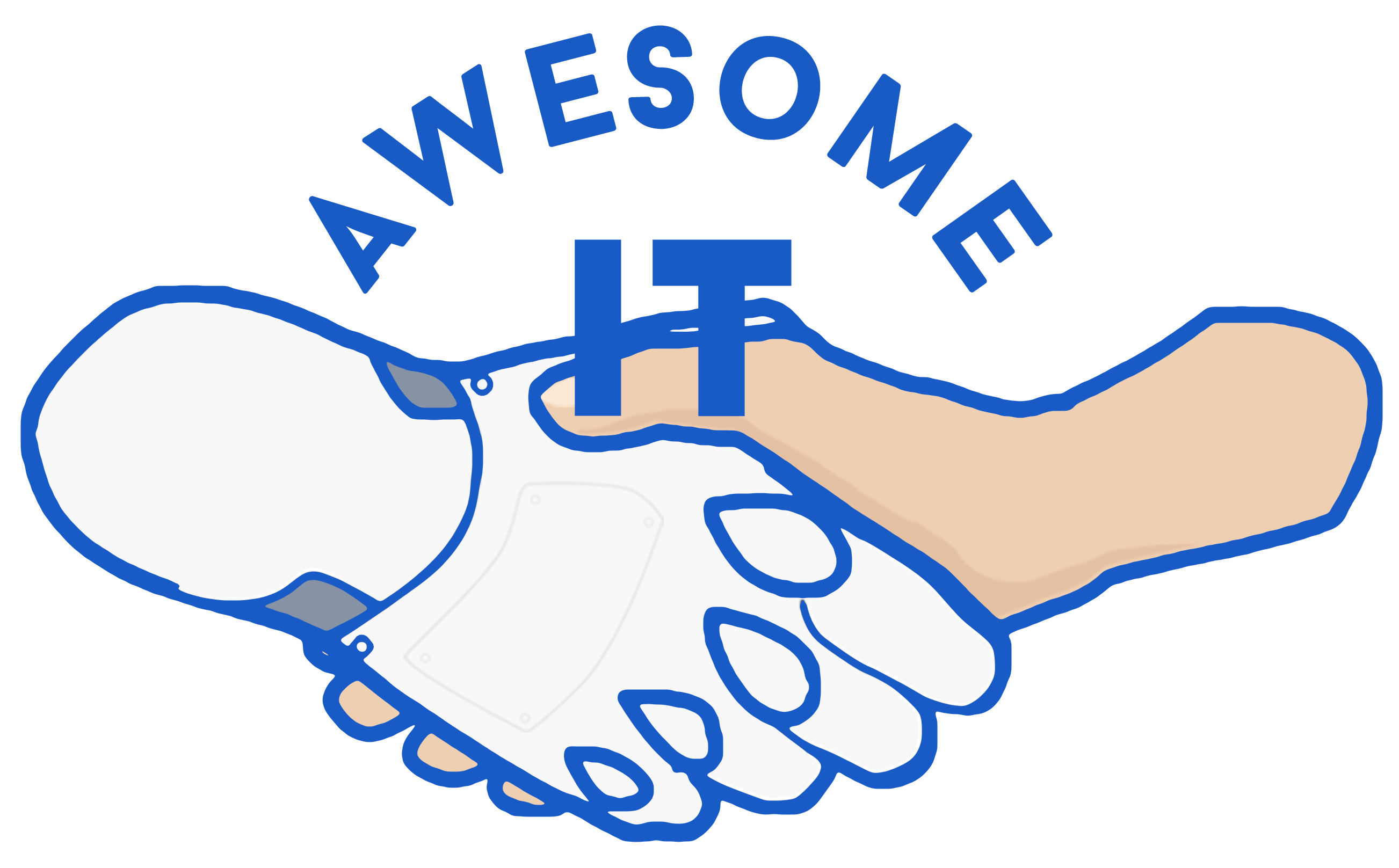 The 10th Annual Conference
3 April 2020
Het Sieraad,
Postjesweg 1, Amsterdam
On the 3rd of April 2020, the tenth edition of Awesome IT will be held at Het Sieraad, Amsterdam. On this day, experts in a wide variety of fields within the Information Sciences will join us and share their research and expertise. Topics range from Quantum Computing to Digital Art, and from Cybersecurity to Computer Vision. (Read More)
Speakers 2020
---
Click on a name on the left for more information about a speaker
Veelasha Moonsamy
Veelasha Moonsamy is an Assistant Professor in the Digital Security group at Radboud University. She was previously affiliated with the Software Systems group at Utrecht University. She received her PhD degree in 2015 from Deakin University (Australia). Her thesis was titled 'Security and Privacy of Users' Personal Information on Smartphones'. Her research interests revolves around security and privacy on mobile devices, in particular side- and covert-channel attacks, malware detection, and mitigation of information leaks at application and hardware level.
Talk: Security and Privacy for Smart Mobile Devices
Side-channel attacks on mobile devices have gained increasing attention since their introduction in 2007. While traditional side-channel attacks, such as power analysis attacks and electromagnetic analysis attacks, required physical presence of the attacker as well as expensive equipment, an (unprivileged) application is all it takes to exploit the leaking information on modern mobile devices. Given the vast amount of sensitive information that are stored on smartphones, the ramifications of side-channel attacks affect both the security and privacy of users and their devices. I will present our work on how an adversary can exploit side-channel information, in this case power from the phone battery, to maliciously control a public charging station in order to exfiltrate data from a smartphone via a USB charging cable (i.e. without using the data transfer functionality).
---
Domain: Cybersecurity & privacy
Mary Grygleski
Mary is a Developer Advocate at IBM, specializing in Reactive Java systems. She started working as a software engineer with C and Unix, then got into Java, Open Source, and web development in the new Millennium, and now she is venturing into Reactive, Mobile, and the DevOps space. In her previous incarnations, she worked for several technology product companies in the Route 128 Boston Technology Corridor and the San Francisco Bay Area. She now resides in the Chicago suburb, and is the President of the Chicago Java Users Group (CJUG), and an active co-organizer for the IBM-sponsored meetups in Chicago.
Talk: Reactive for the Impatient (Java edition)
As Java is an object-oriented language that inherently supports the imperative programming style, asynchronicity presents a challenge that can turn the code into nightmare. One way to deal with the complexity of asynchronicity is to introduce reactivity onto the coding level (reactive programming), and/or to handle it on the design and architecture level (reactive systems design). This talk presents to the audience a few of the major Java-based reactive frameworks and toolkits in the market today, such as RxJava, Spring Reactor, Akka, and Vert,x. It will start by going over the basic tenets of reactive systems, and some examples of the problems that these systems aim to solve. It will discuss the 2 most commonly used Java frameworks for implementing reactive coding - RxJava and Spring Reactor, and will show some code samples. It will then bring the audience to the next level of "reactivity' by introducing 2 reactive frameworks - Akka and Vert,x, which are usually used for implementing reactive microservices. It will draw some comparisons between these 2 frameworks and cite some real-life examples of their usages.
---
Domain: Reactive Programming
Clara Maathuis
Clara Maathuis is Assistant Professor in AI & Cyber Operations at Open University and Visiting Researcher at Delft University of Technology with technical – military research background in Cyber & Information Operations, AI, and Military Operations / Defense studies. Additionally, she worked in the industry as Senior Software Engineer in telecommunications and control systems domains. Current research interests include military Cyber & Information Operations (e.g. military, social media manipulation), hybrid intelligence & control, Artificial General Intelligence, and neuro – technology (e.g. Brain – Machine Interfaces).
Talk: AI Developments in Cyber Operations
The increased media attention towards the growing number of Cyber Operations that succeeded to influence, disturb, or damage different perceptions, processes, and systems, succeeded in rerouting and rewriting thoughts and agendas of academic researchers, professionals, and decision makers in the last two decades. Above all, Cyber Operations represent a socio – technical phenomena that must be understood in order to tackle its key points, issues and dilemmas, and from there propose adaptive, effective, efficient intelligent solutions, programs, strategies, and doctrines for defence, deterrence, and resilience purposes. That means that behind designing and implementing artefacts for such purposes, one needs to step aside and start playing the role of the adversary. This implies wearing and seeing through offensive lenses – an approach that fought for more than a decade to gain its well – deserved place in the current scientific and practitioner discourses. Settling in such a position (offensive) does not mean that one is allowed to design and implement AI systems for Cyber Operations with full degree of freedom. Contrarily, this implies proposing responsible and explainable AI systems that are able to integrate technical constraints and complexities on one side and social requirements and values on the other side from their design phase. Then it is the aim of this presentation to discuss AI developments in the field of Cyber Operations focusing on military and social media applications through offensive responsible lenses.
---
Domain: AI, Cyber Operations & Security
Menno van Doorn
Menno van Doorn is the Director of Sogeti's Research Institute for the Analysis of New Technology. As a social scientist (behavioral economics and advertising science) has more than 20 year of experience in technology and future scenario's. Menno has published several books and many papers on the impact of new technology. For his work on open-source inspired innovation he was awarded IT-researcher of the year by VNU/Computable. The topic he is working on nowadays is the question whether computers can be creative. The rise of Generative Adversarial Networks and the synthetic data that they produce has opened that debate. Can a computer be creative? What would it implicate? And how does it work?
Talk: Infinite Machine Creativity
When Ian Goodfellow received the question from his students whether computers can dream, he took the challenge and built an algorithm that created original (synthetic) output. He coined his invention "Generative Adversarial Network" (GAN). Back in 2014 he couldn't have foreseen the implications of that act. There are currently more than 500 sorts of GANS and counting. And although it is early days - GANS and Synthetic data are just popping up on Gartner's hype cycle, people start to dream about future implications. What if.... creativity all around the world will boost because of this technology? What if machines truly become creative and surpass humans in that capability? And what is the dark side of synthetic creativity? Looking at synthetic data and the opportunities to create hyper-real realities, the question of what is true or false, fake or real, can hardly be answered. Menno van Doorn will give an overview of the possibilities and implications of machine creativity. In general, the compression of time in creative processes should be seen as the main characteristic of the technology. We will discuss the AI capabilities of generating ideas and products, their 'lingua franca' power, the opportunity to train networks through synthetic data augmentation and the opportunity to bypass GDPR regulation.
---
Domain: Artificial Creativity
Jonas Helsen
Jonas Helsen is a postdoctoral researcher at the university of Amsterdam and QuSoft. He works at the intersection of computer science, mathematics and physics, taking a special interest in all the ways a quantum computer can fail, and how to make them fail a little less in the future.
Talk: Quantum Supremacy: Fact or Fiction?
Recently an experimental team at Google announced that they have achieved "Quantum Supremacy" using their 53 qubit Sycamore quantum computing chip. But what does it even mean to attain quantum supremacy? How are we supposed to judge Google's result? And what does this mean for the future of quantum computing? In this talk I will attempt to give an answer to all of these questions: taking a critical look at different aspects of the supremacy experiment such as its complexity theoretic justification, the validation of the supremacy results and it's relevance in the advancement of quantum computers.
---
Domain: Quantum Computing
Pierre-Louis Bazin
Pierre-Louis Bazin is a Senior Scientist in the Integrative Model-based Cognitive Neuroscience research unit of the Psychology Department at the Universiteit van Amsterdam and at the Max Planck Institute for Human Cognitive and Brain Sciences in Leipzig, Germany. His interests lie at the intersection between Cognitive Neuroscience, Magnetic Resonance Imaging, and Medical Image Computing with a particular focus on computational neuroanatomy in ultra-high field MRI.
Talk: Diving Deep Into the Human Brain with Computational Modeling
The human brain is one of the most complex system we have been able to study, and remains to this day far too complex to comprehend. Many insights and discoveries have been possible with the advent of magnetic resonance imaging (MRI), which allows us to observe the living brain in action in great detail. Yet, the picture is still highly incomplete: while the cerebral cortex has been mapped extensively, many important systems such as the cerebellum, the subcortex or the vasculature are poorly understood. Ultra-high field MRI is starting to close this gap, but requires additional efforts to accommodate for the inflow of high-resolution data. In this talk I will cover a few examples from our team's work, from matching anatomists' precision to combining MRI with microscopy. I will also outline the central role of various kinds of computational models which provide tools tailored to analyzing this large and complex data.
---
Domain: Neuroscience, Big Data, Computer Vision
Bert de Vries
Bert de Vries received a PhD degree (1991) in Electrical Engineering from the University of Florida. From 1992 until 1999 he worked at Sarnoff Research Center in Princeton (NJ), where he contributed to research projects over a wide range of signal and image processing topics such as word spotting, financial market prediction and breast cancer detection from mammograms. Since April 1999 he has been employed in the hearing aids industry (currently at GN Hearing), both as a Principal Scientist and as a Research Manager. Since January 2012 he is also a professor at the Signal Processing Systems Group at TU Eindhoven (TU/e), where he teaches the graduate-level course "Bayesian Machine Learning". At TU/e he directs the BIASlab team (http://biaslab.org) of graduate students with whom he conducts research on developing Bayesian machine learning techniques for efficient situated design of hearing aid algorithms.
Talk: Natural Artificial Intelligence for Automated Design of Signal Processing Algorithms
Biological agents like the brain appear to be capable of designing lots of highly complex signal processing algorithms (i.e. for speech and object recognition, locomotion, maintaining homeostasis etc.), solely through situated interactions with their environment. In this talk, we will discuss the self-organizing principle behind this astounding feature and report on our progress toward transferring these ideas to engineering applications.
---
Domain: Artificial Intelligence, Signal Processing & Neuroscience
Pascal Mettes
Pascal Mettes is an Assistant Professor at the University of Amsterdam. He received his PhD in 2017 from the University of Amsterdam, where he was subsequently a post doc. In 2016, he was a visiting researcher at Columbia University, USA. His research interests are in computer vision, with a focus on video understanding and deep learning with prior knowledge or limited supervision.
Talk: Deep Learning for Computer Vision with Prototypes
Recognition in visual data such as images or videos are currently optimized in a fully parametric manner through deep networks. Prior knowledge is ignored, in favor of learning everything from scratch. In this talk, I will discuss three recent works on deep learning for vision with the use of prototypes. Rather than using standard one-hot vectors for classes to recognize, representing classes as prototypes in suitable geometric spaces opens up new recognition possibilities. This talk focuses on using hyperspheres and hyperboles as geometric spaces for prototypes, enabling us to embed prior knowledge, unify classification and regression optimization, and perform retrieval from any domain (e.g. a sketch) to any other domain (e.g. an image or 3D model).
---
Domain: Deep Learning, Computer Vision
Renald Buter
Renald is COO at GoDataDriven, which he joined in 2013. He is responsible for operations and the quality of services and culture. He helped triple the company's size, maintaining a high level of quality and low level of turnover. Renald's background is Computer Science, specialising in ML and NLP. In the past, Renald was over a decade a researcher at Leiden University, applying ML and NLP onto large bibliometrical data sets, ultimately obtaining a PhD for his research. Renald has been working in the field Big Data and Data Science since 2010, in commercial and in non-commercial environments and in diverse executive and non-executive roles.
Talk: Data and AI in the Dutch Corporate Landscape
Over the last couple of years we have been profoundly affected by the increased connectivity of people and our increasingly faster and smarter appliances. These new abilities resulted in new business opportunities and a deluge of data to power even more opportunities with algorithms. Since you are interested in this conference, you have heard this many times. Perhaps you have even been lured into doing what you are doing now because of the promise that comes with building a career dealing with data and AI. And for sure, there is a lot of potential for interesting work. And yes, we will get there. But as we speak we\'re still in a transition phase: companies are still learning how to deal with new technologies, and new ways of working, communicating and organising. Moreover, these companies need to figure out how to deal with legacy systems, legacy organisational structures and operating models, lack of understanding at many levels, or even a lack of focus on value. Especially for larger organisations, it is not easy to change their ways fast, because of the complexity in communication and interests. Also, there has been a great investment in what we now would refer to as "legacy", as at some point there probably were good reasons why technology was introduced or why organisations adopted certain structures or ways of working. In this talk I want to go into a bit more detail on that current state of affairs at large corporates in The Netherlands. But also how things are changing, improving and getting worked out. Added to that, I want to point out that you are instrumental in creating something valuable; not only for yourself, or the company you work for or have build, but for everybody.
---
Thijs Assies & Sander Berg
TBA
Talk: Autonomous Trains & the Future of the Dutch Railway System
TBA
---
Jan Egbertsen (Port of Amsterdam)
Svetlana Levitan
Svetlana Levitan is a Developer Advocate with IBM Center for Open-source Data and AI Technologies. She has been a software engineer and technical lead for SPSS statistical and machine learning components for many years. Svetlana works with other companies on PMML and ONNX, open standards for machine learning model exchange and deployment. She holds a PhD in Applied Mathematics and MS in Computer Science from University of Maryland, College Park. Svetlana loves to share her expertise and takes every opportunity to involve girls into STEM. Her two daughters enjoy Computer Science and Mathematics in college and high school.
Talk: Open Source and Open Standards for Trusted ML/AI and Model Deployment
Decision making algorithms have moved from the lab into real life. Machine Learning (ML) is helping to make some critically important decisions, related to finance, employment, college admissions, criminal justice, healthcare. Those decisions must be fair, unbiased, explainable, resistant to adversarial attacks. IBM researchers and CODAIT team have created open source libraries Adversarial Robustness toolbox, AI Fairness 360, AI Explainability 360 that help to ensure that models can be trusted. We will discuss those libraries. Model deployment, i.e. positioning ML models for obtaining predictions for new cases, often presents difficulties because model building and deployment are usually done by different teams, using different programming languages and computing environments. Open standards for predictive model deployment help to overcome those difficulties and ensure that models are not altered on their way to production. We will present on PMML, PFA, and ONNX. The workshop will allow attendees to get some hands-on experience with the above mentioned Python libraries and open standards.
---
Machiel van der Bijl
Machiel van der Bijl is co-founder of Axini BV, Amsterdam, The Netherlands. Machiel has a broad experience in both theoretical and practical computer science. Before founding Axini he worked for several companies in the financial and embedded/high tech sector. Machiel has a MSc and a PhD degree in computer science from the University of Twente.
Talk: Model-based Testing, Theory and Practice in 1 Hour
Model Based Testing (MBT) is the next step in system engineering and test-automation. It is an approach that enables total automation of the test-process. This means that a computer can perform test-case generation, execution and checking of the outcome of the test-execution. As a result, MBT can test with unprecedented speed and thoroughness. The crux of MBT is in the modeling. How do you explain to a computer what a computer system is? In this presentation you get hands-on experience with Model Based Testing in the Axini toolset, including the theory behind it. You will get a bird's eye view of what it means to model, execute tests and analyse the results.
---
Domain: Model Based Testing
Program 2020
---
Click or tap on a talk for more information.
Minsky Room

Dijkstra Room

Van Rossum Room

09:00

Doors open

09:00 - 10:00

09:15
09:30
09:45
10:00

Thijs Assies & Sander Berg

10:00 - 11:00

Autonomous Trains & the Future of the Dutch Railway System

10:15

Menno van Doorn

10:15 - 11:00

Infinite Machine Creativity

10:30

Jan Egbertsen (Port of Amsterdam)

10:30 - 11:30

TBA

10:45
11:00
11:15

Pascal Mettes

11:15 - 12:15

Deep Learning for Computer Vision with Prototypes

11:30

Svetlana Levitan

11:30 - 12:30

Open Source and Open Standards for Trusted ML/AI and Model Deployment

11:45

Renald Buter

11:45 - 12:30

Data and AI in the Dutch Corporate Landscape

12:00
12:15
12:30

Lunch

12:30 - 13:30

12:45
13:00
13:15
13:30

Veelasha Moonsamy

13:30 - 14:15

Security and Privacy for Smart Mobile Devices

Bert de Vries

13:30 - 14:30

Natural Artificial Intelligence for Automated Design of Signal Processing Algorithms

Machiel van der Bijl

13:30 - 14:30

Model-based Testing, Theory and Practice in 1 Hour

13:45
14:00
14:15
14:30

Clara Maathuis

14:30 - 15:30

AI Developments in Cyber Operations

14:45

Mary Grygleski

14:45 - 15:45

Reactive for the Impatient (Java edition)

Pierre-Louis Bazin

14:45 - 15:45

Diving Deep Into the Human Brain with Computational Modeling

15:00
15:15
15:30
15:45
16:00

Jonas Helsen

16:00 - 17:00

Quantum Supremacy: Fact or Fiction?

16:15
16:30
16:45
17:00

Drinks

17:00 - 18:00

17:15
17:30
17:45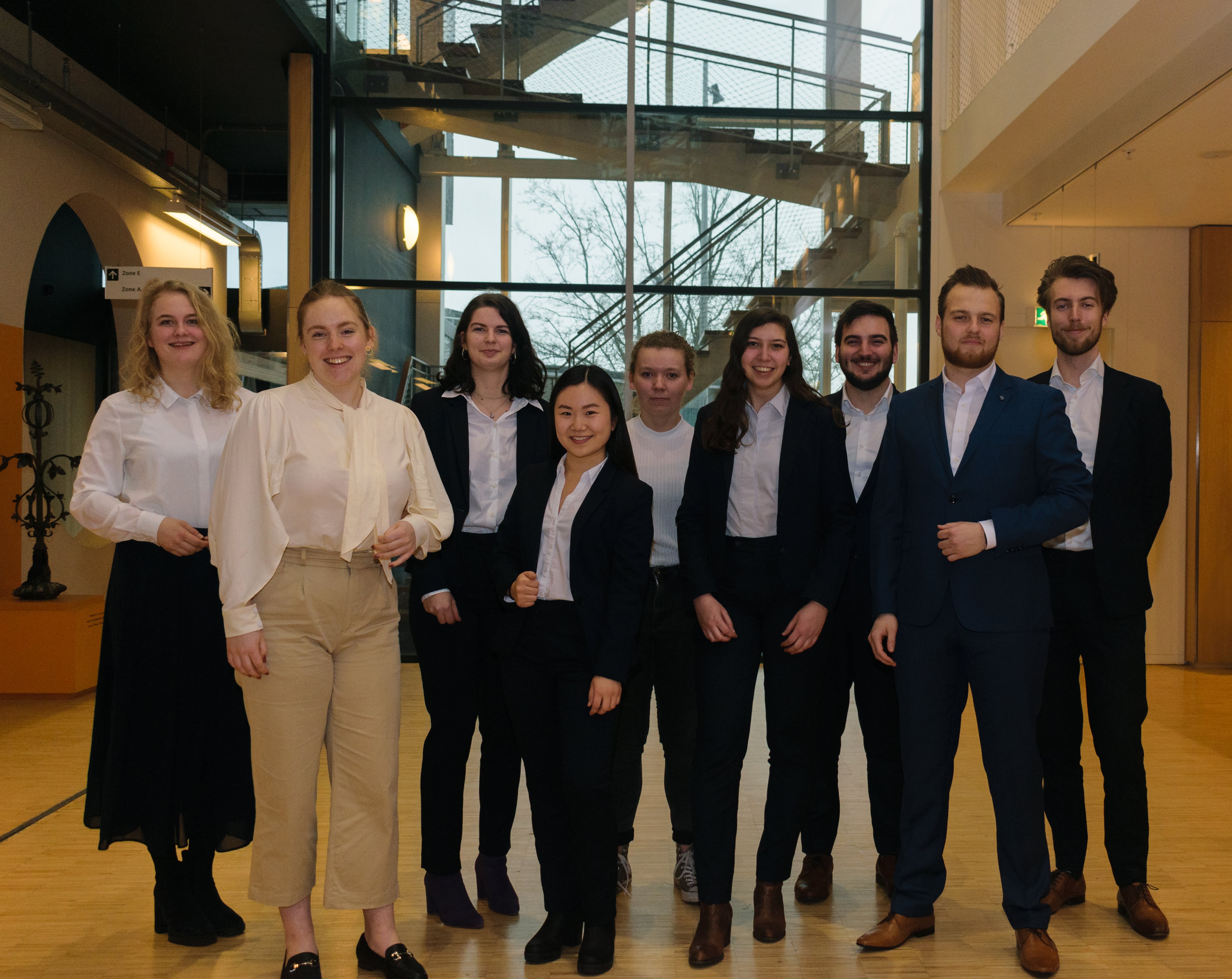 Get your ticket!