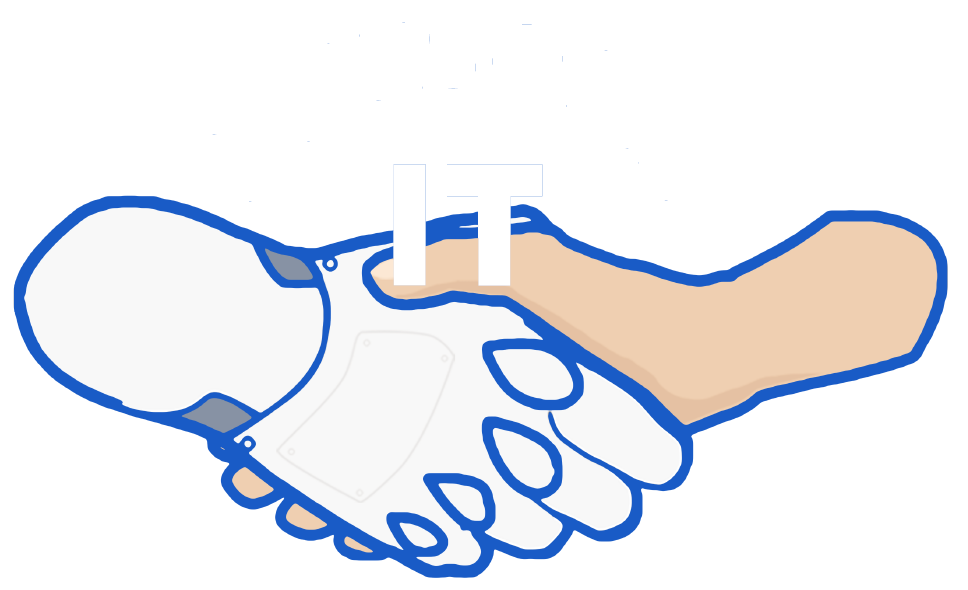 9th edition
5 April 2019
Het Sieraad,
Postjesweg 1, Amsterdam
This year's preparations for Awesome IT are in full swing. On April 5th 2019 the ninth edition of this symposium will take place. Stay tuned for more information on the website or on the Facebook page of Awesome IT.
Ticket sales are now open!
Speakers 2019
---
Click on a name on the left for more information about a speaker
dr. Douwe Kiela
Douwe Kiela is a research scientist at Facebook AI Research (FAIR) in New York. He received his PhD and MPhil from the University of Cambridge Computer Laboratory. Before that, Douwe completed an undergraduate degree in Liberal Arts & Sciences at Utrecht University with a double major in Cognitive Artificial Intelligence and Philosophy; and then a master's degree in Logic at the University of Amsterdam's Institute for Logic, Language & Computation. Douwe's work focuses on machine learning and natural language processing, where his research interests lie in grounded language learning and developing better models for language understanding.
Talk: T.B.A.
-
dr. Christian Majenz
Christian Majenz obtained his Master's degree in physics from University of Freiburg. His M.Sc. thesis was supervised by David Gross. He obtained his PhD from University of Copenhagen under the supervision of Matthias Christandl, spending some time at Caltech along the way. Currently, he is a postdoctoral researcher at the QuSoft center and University of Amsterdam.
Talk: T.B.A.
-
Giulio Stramondo Msc
Giulio did his Bsc at the Politecnico di Milano, he has double MSc from the University of Illinois at Chicago and the Politecnico di Milano. Since 2016 he is a PhD student at the UvA; he works in the field of High Performance Computing and is specialised in memory systems for FPGA accelerators.
Talk: T.B.A.
-
dr. Jakub Tomczak
Jakub Tomczak is a deep learning research engineer at Qualcomm AI Research since October 2018. Before, he was a postdoc (Marie Sklodowska-Curie Individual-Fellow) in Amsterdam Machine Learning Lab (AMLAB) at the University of Amsterdam under Prof. Max Welling supervision from Oct 2015 to Sept 2018. He has received Ph.D. in machine learning (with honors) from Wroclaw University of Technology (Poland) in March 2013. After Ph.D. studies he worked on ensemble learning, probabilistic modeling and deep learning (with a special interest in Boltzmann machines) applied to credit scoring, medicine (clinical data) and image analysis. Recently, his research focused on deep generative modeling (Variational Auto-Encoders) for medical imaging and image analysis.
Talk: T.B.A.
-
dr. Joris Mooij
Joris M. Mooij studied mathematics and physics and received his PhD degree with honors from the Radboud University Nijmegen (the Netherlands) in 2007. His PhD research concerned approximate inference in graphical models. During the next three years, he worked on causal discovery as a postdoc at the Max Planck Institute for Biological Cybernetics in Tübingen (Germany). In 2011 he obtained an NWO VENI grant, which allowed him to do a second postdoc, this time at the Radboud University Nijmegen. In 2013 he became Assistant Professor at the Informatics Institute of the University of Amsterdam (the Netherlands). In the next years, he obtained an NWO VIDI grant and an ERC Starting Grant, allowing him to start his own research group, consisting of 4 PhD students and 1 postdoc, focussing entirely on causal discovery. The research topics addressed by his group span the entire spectrum from causal modeling, discovery, prediction, validation and application and combine mathematical, algorithmic, statistical and modeling aspects. In 2017 he was promoted to Associate Professor. He has won several awards for his work.
Talk: T.B.A.
-
Robbert van Ginkel
Robbert did his Bachelor in artificial intelligence at the University of Amsterdam and got his degree in 2015. He now works as Senior Software Engineer at Uber.
Talk: T.B.A.
-
Erik Boer
The university has become my natural professional habitat. Working with the brightest minds is a pleasure and a challenge every day. I have always been involved around creating new things and finding ways to make them last. From International Offices to Centers of Entrepreneurship to new degree programs to organizational changes. Never on my own because I believe in the strength of teamwork. Today I am director at ACE were we set up programs and (international) partnerships that enable students and young researchers to start high impact ventures. In 2011 we were awarded an European Enterprise Award. Emerce calls us the best Dutch incubator in 2018. My latest achievement is the Startup Village at Amsterdam Science Park: an out-of-the-box location for innovation and entrepreneurship. We turned second hand sea containers into offices and work spaces for science- & technology companies. I welcome new opportunities including: speaking, consultancy, advice, new leadership in areas that matter to me.
Talk: T.B.A.
-
Awesome IT 2018 pictures
---
For more photos of Awesome IT 2018, look here.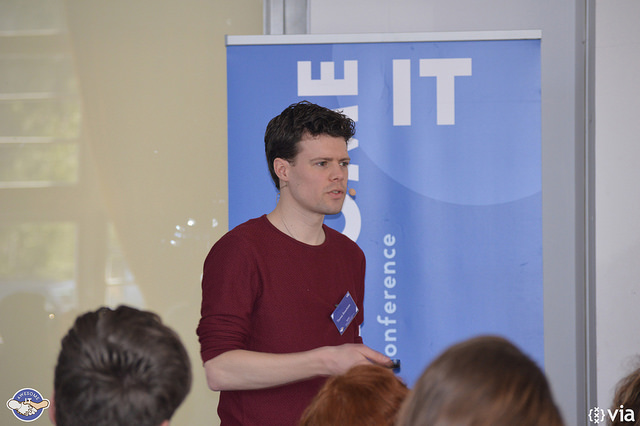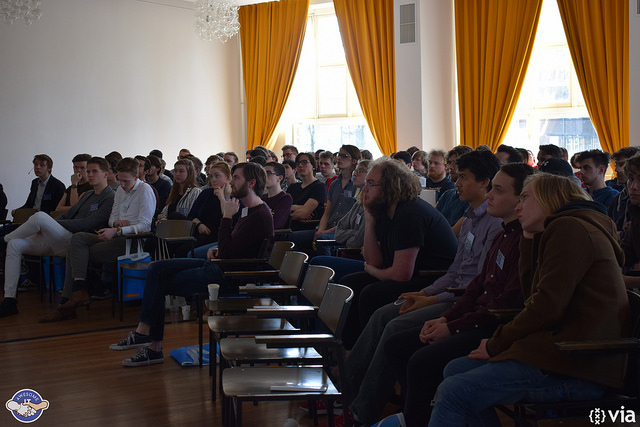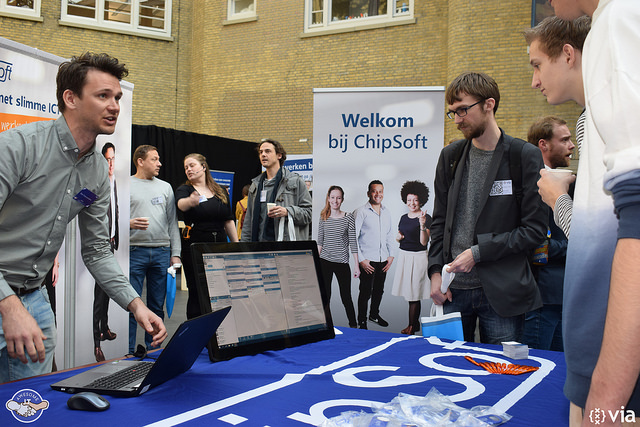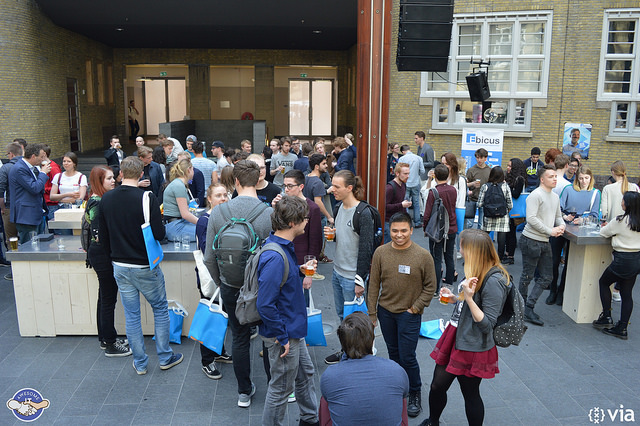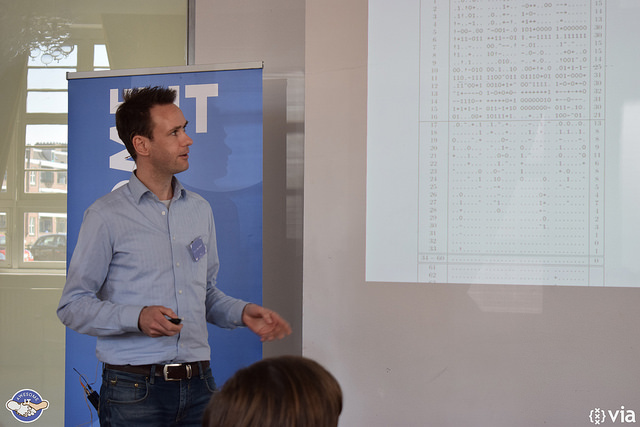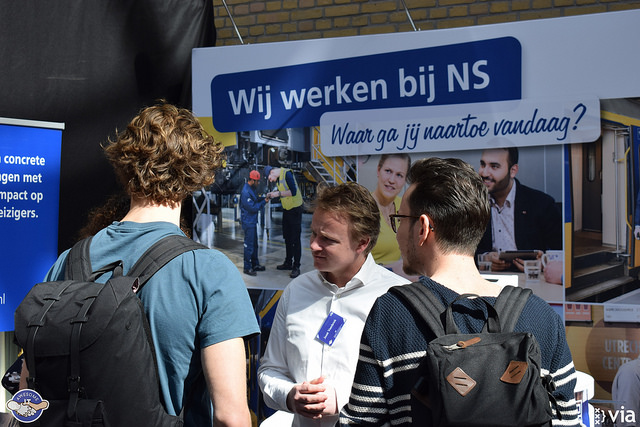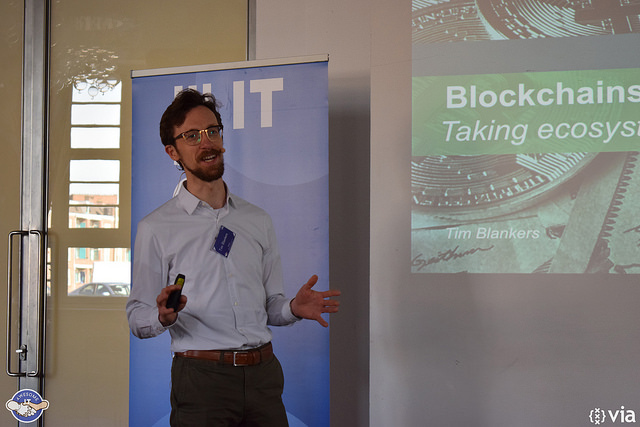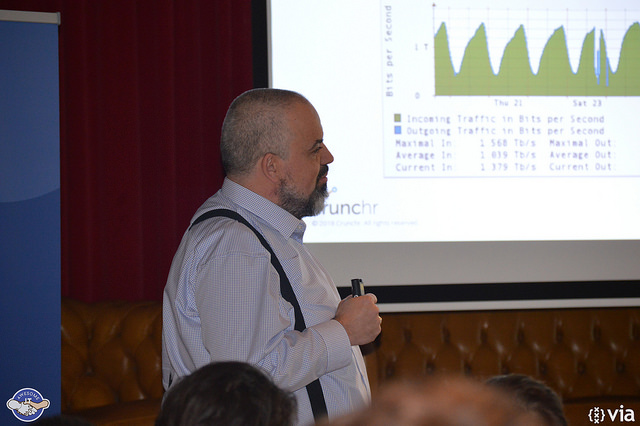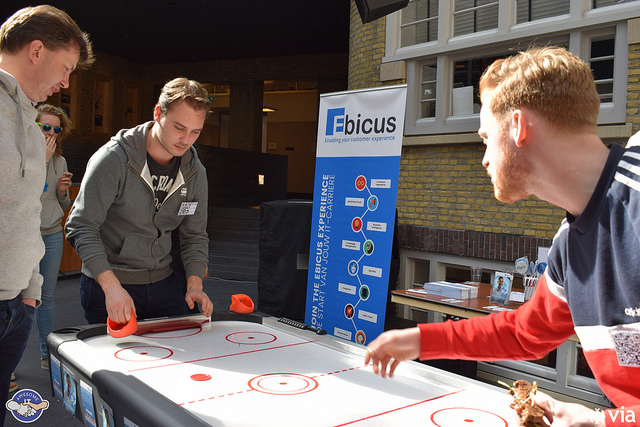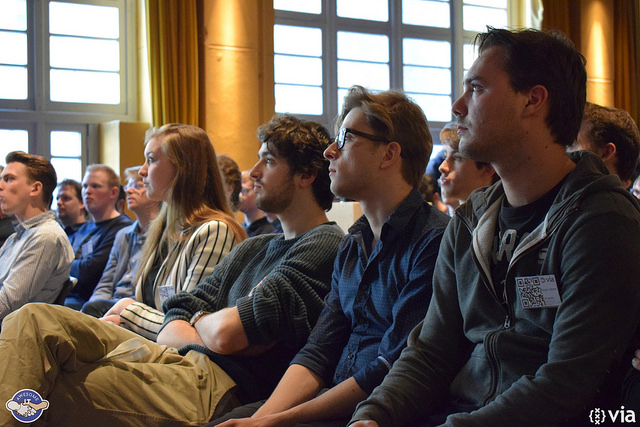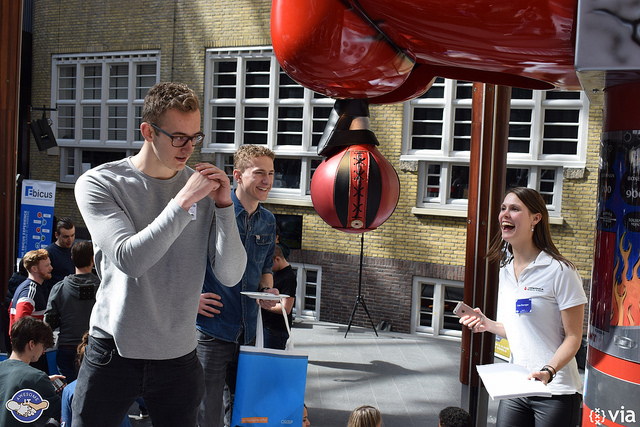 Get your ticket! (€8.50)